Dr. David YESnick, O.D.
Credentials You Can Count On

In the entire state of Nevada, there are over 500 optometrists – and Dr. David YESnick, of YESnick Vision Center in Las Vegas, stands above them all!
Take a look at these statistics:
Out of all the optometrists in Nevada, only 10% are glaucoma certified. Dr. YESnick is one of the few optometrists with this high level qualification.

Less than ten (!) optometrists treat patients with Low Vision, and Dr. YESnick is one of them. He has been caring for individuals with Low Vision for over a decade.

Dr. Yesnick is passionate about helping residents of Las Vegas with diseases such as macular degeneration that cause low vision. Together with his wife Sandy, they run a non profit for those who cannot afford treatment for low vision.

To donate to this worthwhile cause:
Look no further for quality eye care for the most challenging vision and medical conditions. Dr. David YESnick is your place to receive professional, compassionate and personalized optometric services. It's no wonder why patients journey from all over the world every year for an appointment with Dr. YESnick.
In addition to our loyal patients from Las Vegas' Summerlin and Spring Valley communities, we boast customers who return to Dr. YESnick each year from all over the U.S., including Hawaii, Florida, California, Wyoming, Idaho Arizona and Colorado. On the international scene, we attract patients from exotic locales, such as Canada, Mexico, Brazil and Panama-South America. Close to home, we also welcome many people from the neighboring areas of Nellis, Henderson, Summerlin and North Las Vegas.
You are invited warmly to see and experience for yourself why so many patients travel regularly to Dr. YESnick!  Call (702) 500-0525 or click here to reserve your appointment.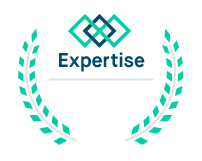 Best
Optometrists!
in Las Vegas2016
Introducing Dr. David YESnick
"I find my work incredibly rewarding, and I feel that the most important service I can provide is to emphasize all the ways that you – my wonderful patients – can reduce your risk of developing many eye conditions, such as cataracts, macular degeneration, glaucoma, diabetic retinopathy, lazy eye…
The way I see it, it's rather simple. As humans, we're all at risk for eye problems, in the same way that being in a car raises your chances of being in a traffic accident. Just like you strap on a seat belt for safety, you need to take basic and real steps to protect yourself from ocular problems.
One safety precaution is to have routine eye exams performed. Good vision doesn't always indicate good eye health. Only in-depth eye examinations can detect early warning signs of eye conditions. Keep in mind that if you receive an abnormal result from a routine eye exam, there's a high chance that treatment can diminish or eliminate your risk of vision loss.
A healthy lifestyle, maintaining a healthy weight and not smoking, goes far towards protecting your eyes. Think of it as the equivalent of defensive driving! Finding a quality optometrist who you can depend upon and visit regularly for "eye wellness" check-ups, is just as important.  A comfortable, open line of communication between you and your eye doctor is critical.
If you have any worrisome visual symptoms, you need to share them with your optometrist. That's the only way to find out if these symptoms are related to eye disease or not. Reading descriptions of eye conditions on the internet or listening to stories about people who lost their vision to eye disease, is not the way to get genuine help!  
When untreated, eye disease can result in vision loss and blindness. But my job and passion is to help people get better. I work with my patients, and they tend to reorient their lives around what matters to them. It brings me true joy to see them recover their visual independence!
I look forward to seeing you and caring for your eyesight!"
Warm regards,
Dr. David YESnick, O.D.